In case you are in the unfortunate circumstances that you have a Simco-Ion product that is not functioning properly we aim to help you as best as possible.
You can follow our RMA procedure and find out if you product can be repaired and what the costs will be.
The indicated costs are binding for you and Simco, once Simco receives the product.
Return shipment to you is free of charge.
Cost for shipment and transportation of items to Simco is always our your expense.
Transparent and fast. No hidden cost.
Repair costs for measuring devices always include calibration.
To complete the procedure, you need the original item number and the serial number or production date.
Please refer to our FAQ section if you need help finding this information.
In case you need help to find the right information?
Please read our FAQ first.
I do not have an Art nr! (Item nr)
In case your item does not have an item number;
Please look on your original purchase order or phone Simco service at 0031 573 288378
For ES-2J ionising air guns:
With 3 meter cable : 0505001003
With 6 meter cable : 0505001006
With 9 meter cable : 0505001009
I do not have a production date
If you cannot find a production date on your product please contact Simco service at 0031 573 288378
Where can I find the production date of my product? (Unit nr)
On 24V and 110/230V products the production date is incorporated in the serialnumber (Unit nr), f.e. 152309876, means year 2015 week 23.
On most AC antistatic products the date is engraved in the product as MMYY f.e. 0615 means June 2015.
Some products do not have a production date. You will have to trace the production date from your original order confirmation.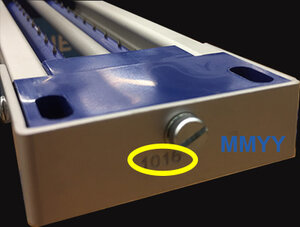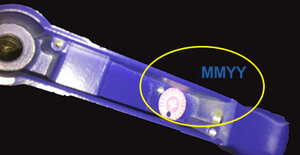 Where can I find the item number (Art nr)?
Most products have a name sticker. The item number can be found there.

How can I send a static locator for calibration?
Use itemnumber: 2690000020 Use serial number: 0117
Are shipping cost included?
Yes! Return shipment to you is always included, free of charge.